Let's be honest. Your social media marketing isn't working out, and you don't know what's wrong.
You have genuine, original content, your motto is clear, yet people aren't pouring in. Where could you have gone wrong?
If you own a business in this decade, you would own a social media account for it. If not, you are already missing out on a lot of potential opportunities. 
Not having social media for your business right now seems almost unfair, since it plays such an important role in the growth and connectivity of the business. More than that, it is one of the best ways to directly communicate with your customers and update them about the current status of your business. In fact, about 71% of the small to mid-sized businesses rely on social media for marketing themselves. 
The point anyway is that just like your business on social media, there are thousands of others as well. So how do you make sure your social media marketing approach is better every time and you don't lose any money that you invest in these approaches? And how do you make sure your social media strategies work?
Let's find out.
Why is your social media marketing failing?
The truth about social media is that there's no general guidebook about how to do it right. You can practically do anything and it might work. You can also do everything right and it might still not work out.
Don't worry. The problem you are facing is what other entrepreneurs and business owners face as well, and that too frequently.
The most effective social media strategies include a variety of factors, a lot of experimenting, and patience.
So if you feel dissatisfied with your current social media marketing approach, you might want to follow the few initiatives that we have for you in this guide.
How to fix your social media marketing?
If you have ever wondered, what is a common issue with social media marketing plans, you'd immediately realize that social media managers don't research about their audience and just follow the strategies that other companies follow.
Every kind of business is different, and thus its growth strategies differ as well. 
We have a few general strategies for social media that you can use for almost all kinds of businesses to make sure your social media marketing isn't failing.
1. Don't focus on all social media platforms at once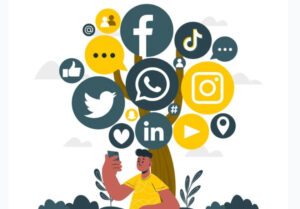 While it's really beneficial to build a presence on all the social media platforms, it could also prove to be a big mistake, especially if you are just starting out.
None of your efforts is going to prove to be worthwhile if you are building your presence on an unsuitable platform. 
If you are a marketing platform, building your presence on LinkedIn would make a lot of sense. Since there are thousands of businesses that might need your service, you can channel all your attention to this single platform.
What matters the most is that you don't have to necessarily do what the rest of your competitors are doing. Figure out where your audience hangs around the most, curate your content for that platform, and just stay there. 
As your brand and team expand, you can start growing on other platforms as well and create content for every platform individually.
2. Lay down your objectives from the beginning
The first thing that businesses, that are just starting, now do before even starting is that they build their pages on Facebook and Instagram, ask their friends to follow, create content for a month and forget about it altogether.
Why does your brand exist on social media? Is it because you want to outreach and connect to your consumers directly, or is it because the rest of the businesses are there as well?
Before even posting your first brand post, ask yourself the following questions:
What kinds of posts would my target audience like?

What do I hope to achieve by posting my content?

How long am I willing to do it?
Social media is a tricky thing. There's always a chance to get lost in just creating content for no reason, probably just because others are doing it as well.
If you want to just post content for the sake of your, your social media marketing plan is already doomed. However, if you are trying to build separate brand identity through your social media, gather more customers, and increase your chances of finding new clients for your business, you need to go all in.
3. Maintain consistency, even in hard times
The amount of interest and engagement your first few posts generate might really seem to motivate you. You might even start posting twice or thrice a day, just because the response from your followers is really encouraging.
But when the dust settles and you start posting content on a regular basis, people tend to lose interest, which is absolutely fine, because the hype never stays the same for anything.
In such cases, the only thing that matters is your consistency to produce content. Anybody can produce content as long as people are interacting with it and giving a great overall response. But you have to make sure you are there for the long run, ready to produce this content even when your engagement rate is really bad as well.
Regularly posting content is also good in terms of growing yourself according to the algorithm. 
For different platforms, you can follow a different uploading frequency:
Instagram

– 3 to 7 times a week

Facebook

– 10 to 14 times a week

Linkedin

– 1 to 5 times a day

Twitter

– 1 to 5 times a day
However, this is never a secret for brands to grow. In fact, there are so many brand pages that just post once or twice a week, but still, have a really great engagement and following. This is because every post is focused on quality.
Experiment with your upload frequency and see what works. If anything works, stick to it and work on improvising it.
Starting out, you need to be as generous and humble as possible. But more than that, you need diverse content for your brand.
Like it or not, people don't care about what brands are doing personally. Your posts about your customers, your products/services, your feedback are fine. But if just that, it won't be long before you start losing the interest of your followers. Worst case scenario, people might start unfollowing your page. 
If you are 'just' focused on yourself, talking about just your brand, and what you are doing, people are going to get bored. 
Rather than just talking about your brand, talk about things surrounding your brand. If you want content that performs well always, try to:
Make your content data-driven

Make your content relatable

Make your content sharable
Often, adding humor to your content helps a long way. But then again, that's a slippery slope. Once such content works for you, you might start producing just that kind of content, which will eventually take credibility away from your brand and people won't take your content seriously. 
Maintain a balance with your content. Talk about yourself and talk about other things as well. That's a perfect recipe for success on social media.
5. No human-like personality
While your brand is a commercial entity, it's still run by humans. People expect to hear from people sometimes as well.
If your content seems like it has been churned by machines, it's going to get a lot less engagement than you might think. And the worst part is that as time passes, the engagement gets so less that none of your content seems to be engaging at all.
Brands usually make the mistake of not taking human interaction seriously. If you look at it closely, people actually want to learn more about the people working behind the scenes at their favorite brands.  
With the number of features social media platforms have now, you can leverage all of them to show what's happening in the background of your business.
Don't hesitate to share photos about your team projects, your employees working for a project or your staff meetings.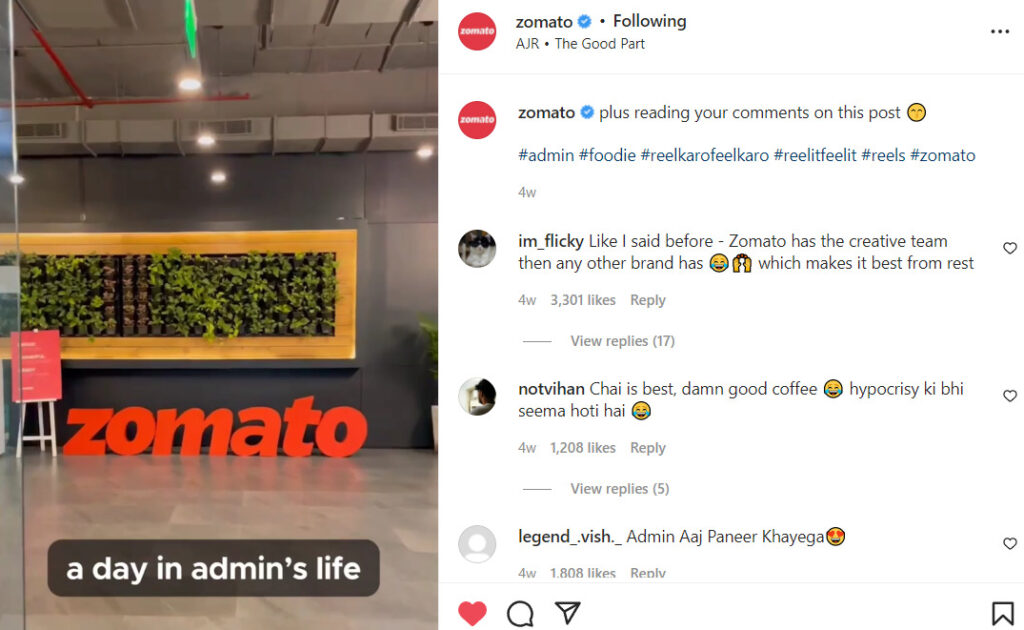 6. Thinking you can do it alone
Your social media is practically an identity of your business online. What people don't see on your website, is visible on your social media pages. If your brand personality isn't appealing, what are the chances people are even going to interact with your brand?
The first impression you give off on your social media is how your brand will also be perceived by the people. And if it's not great, your social media approach won't pay off, irrespective of how much investment you have made into the project.
Business owners usually make the mistake of not outsourcing their work to an agency. Thinking you can do it alone is okay, AS LONG AS you are absolutely sure you can do justice to your social media.
The truth is that managing a social media marketing campaign all by yourself requires your focus, expertise, time, which you can't have since nobody can be excellent at everything.
It's always a great idea to let a professional agency do this job for you. And since you are not planning to run campaigns all year round, it would make a lot of sense if you hand over your social media to an agency like Dot Hacks.
Social media requires a very smart and creative approach. And while you might think, just hopping on the 'trending' bandwagon might help you out, social media actually works by understanding your audience and exceeding your post quality every single time.
Social media marketing is an essential outreach method for businesses that want to succeed in the current digital landscape. 
Building your brand personality and utilizing all the resources to grow a separate audience on these platforms is a great idea since you are able to build a customer base through it.
Ready to grow your business ?
Analyze the performance of your website.
We're a digital marketing agency that helps your business achieve the growth it deserves online. With our effective growth hacks and modern outreach methods, we help you create a unique identity in your industry.  Get in touch with us to analyze your website and tweak it to achieve maximum results.