Since you want to contact Google My Business Support, there are a few things you might want to consider.
At this point, I feel like every business owner has heard of Google My Business. And why not, because Google My Business helps you make a unique online presence for your business.
With the help of a Google My Business account, not only can you direct the viewers to your business's official website, but you can also help them out with directions to your stores and find the addresses they need with the help of Google maps.
So, what exactly goes into a proper Business account?
Let's take an example.
Suppose, I search for 'Domino's Pizza' in Google! Not only would I be provided with the nearest outlets around me, but I could also visit their website, call on their official customer support or access their address.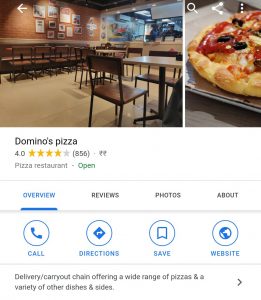 Pretty helpful, isn't it? Well, just like Domino's, every other business could have an online presence with the help of Google My Business. 
Before I even begin with the methods to contact Google My Business, here are a few things you would need in order to create a credible profile on Google My Business for getting more audience engagement:
There are more than 9.5 billion searches made every month by users globally for places like coffee shops, restaurants, hotels, salons and what not. This sums up to a lot of profit for businesses that have an online presence.
However, that's just the bright side. 
On the contrary, managing your account on Google My Business (GMB) is not easy for starters.
Thousands of business owners globally face problems in getting their business verified on Google My Business. And that's not it. 
Business owners on a daily basis face challenges like accessing and managing their accounts, dealing with duplicate listings or updating their basic business information.
When you head over to the GMB Community , you would find tons of issues people ask about on a daily basis.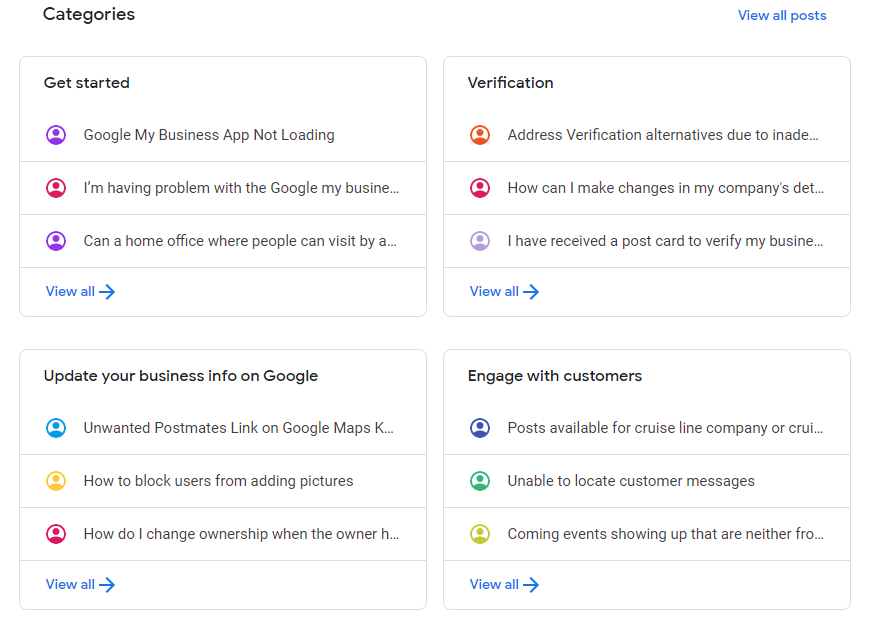 These problems are so frequent and abundant that there are certain categories for all these issues people face that they can share with the GMB support and fellow community members. 
So just like every other business owner, you would want to contact Google My Business support.
How to contact Google My Business Support
There are a few ways you can get in touch with GMB support. However, before you actually try reaching out to them, I suggest you search for your queries in the GMB Community. 
Suppose I am not able to respond to the reviews people left on my business. My first approach would be to search for the same query in the community.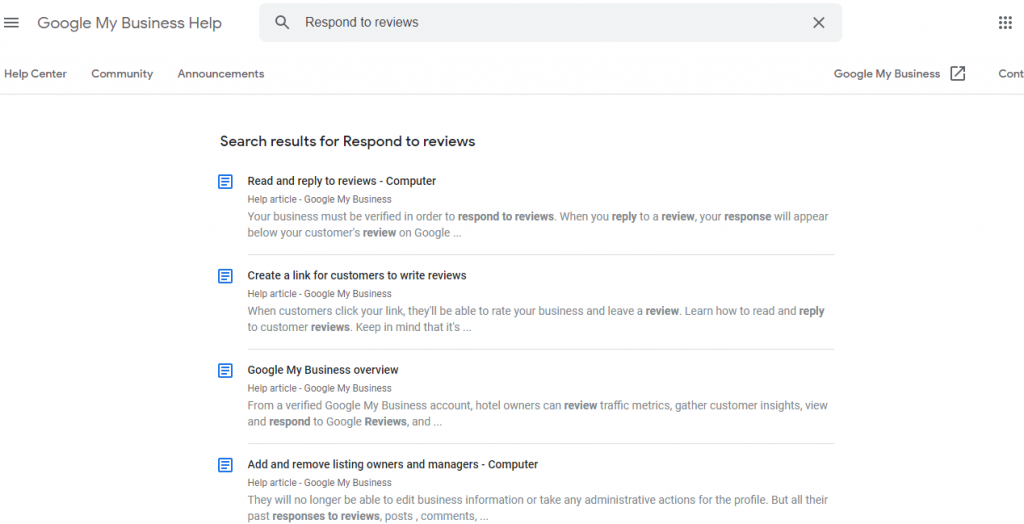 And with that, I am provided with the related help! 
GMB knowledge center also provides articles that you could use to get help with your issues. And the same could be used to chat live with an expert.
However, if your queries are still unanswered, here are some of the best methods to contact GMB Support.
Contact Google My Business Support
1. Calling GMB Support
This one is easy and obvious. The hard part is to find the number of GMB support!
And since you are looking for the number, let's give it to you straight.
To contact GMB Support here's the number – 1-844-491-9665 (Mon-Fri) (9 am-6 pm EST)
Before you even dial up the number, let me break it down to you. There are millions of Google business listings with millions of businessmen trying to get in contact with the support. 
Of course, your call won't go through in the first instance or you won't be connected right away. 
I suggest you have patience and wait till they get back to you. And while you are at it, fulfill all the requirements that you could do on your own.
This includes logging in to your account, trying every possible method you could in order to resolve your issue and keeping yourself ready for further instructions.
2. Contact Google My Business on Facebook
You can try to get in touch with GMB over Facebook as well. Since all their social media accounts are active, there's no reason to not try contacting them.

You can send them a message on their official page on Facebook and wait for their replies.
Your queries would be answered soon and possibly, the waiting time is also very less as compared to other business models or platforms.
3. Contact Google My Business via Twitter
If you couldn't find any solution from the previous methods, you might as well try a different approach – contacting GMB via Twitter.
The official twitter handle of Google My Business is @GoogleMyBiz and this is where your tweets have to go.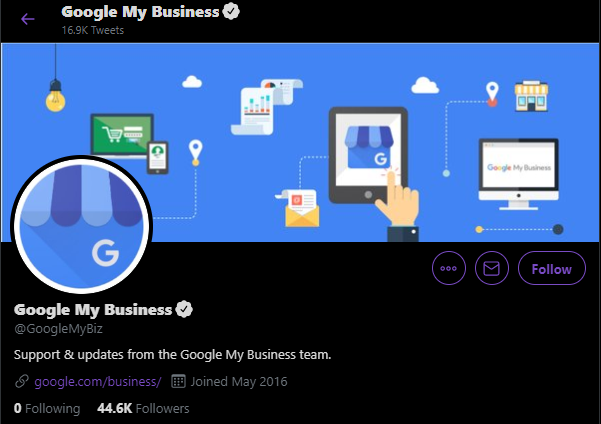 A lot of business owners have tried this approach and surprisingly, it works in most of the cases. 
Here's an example. 

Different approaches could work for you and this one has a lot of chances of working as well. 
A very significant feature of their Twitter handle is that 'most' all their responses are personalized and they usually answer in direct messages.
4. Contact GMB Support Center via Google's Email Support form (and other resources)
Now when you already are dealing with an issue here, you might as well want to keep another of your queries in the pipeline to deal with it later on. And for that, you can fill out Google's email support form.
It usually takes about a day for Google to respond to emails from users. 
And for that, you can use the GMB help in order to get answers to your problems. 
THE BOTTOM LINE
There are different ways to get in contact with GMB Support and usually, these methods are sure to work out for you. 
With these methods of contacting GMB support, I am sure you would find your queries answered. 
The whole crux is to reach out to a variety of communities and try out different methods of getting in contact with the support. Eventually, your problems would be solved.