Looking for the best Camtasia alternatives? While settling for one, make sure it can:
Record the primary and secondary display of your computer.

Have basic editing features like split, cut, blend and various video effects.

Record the desktop screen and webcam as well.

Have export options that are able to produce a video in different formats.
Camtasia is probably one of the best video editing software available for Windows and Mac. With the recent Camtasia version launched, Camtasia has taken over a lot of its competitors within a very short span of time. 
Camtasia is one of the best programs for video editing that not only simplifies your video editing but also allows you to make some of the most professional videos.
It's a great tool that could be used for a variety of purposes. With Camtasia, your video creation process becomes the easiest.
You can work on different kinds of projects with Camtasia. Right from making tutorials for your new websites, to making videos for YouTube and other streams, Camtasia can help you with everything. 
The latest version of Camtasia was introduced recently and costs around $280. 
For somebody who wants to use a video editor for uploading videos on YouTube or other business purposes, Camtasia is a great option. 
However, people that are just beginners or have limited budgets, want something that is affordable and offers the same features, at least to some extent. 
This brings us to Camtasia alternatives.
So, why exactly do people want alternatives to camtasia?
Camtasia alternatives 2020: Why do you need one?
One of the main reasons for this is the price of Camtasia. It isn't very affordable for a beginner and definitely not free. 
Camtasia is a great software that's designed to suffice your requirements, that include:
Recording a screen.

Editing a video thoroughly.

Recording the webcam.

Adding video effects and developing your video into a more professional one.
Even though Camtasia allows you a free trial, you would still have to purchase the paid version in due time.
Best Free Camtasia Alternatives 2020
There are a bunch of software out there that could potentially match up to some of the most significant features of Camtasia.
Now these might not always match the quality of Camtasia, but if you are just getting started with video making/editing or need the same for basic regular use, you might want to try them out.
Here are some of the top alternatives to camtasia you might want to try.
One of the best Camtasia studio alternatives is Free Cam.
You can create some of the most beautiful and professional-looking videos with Free Cam.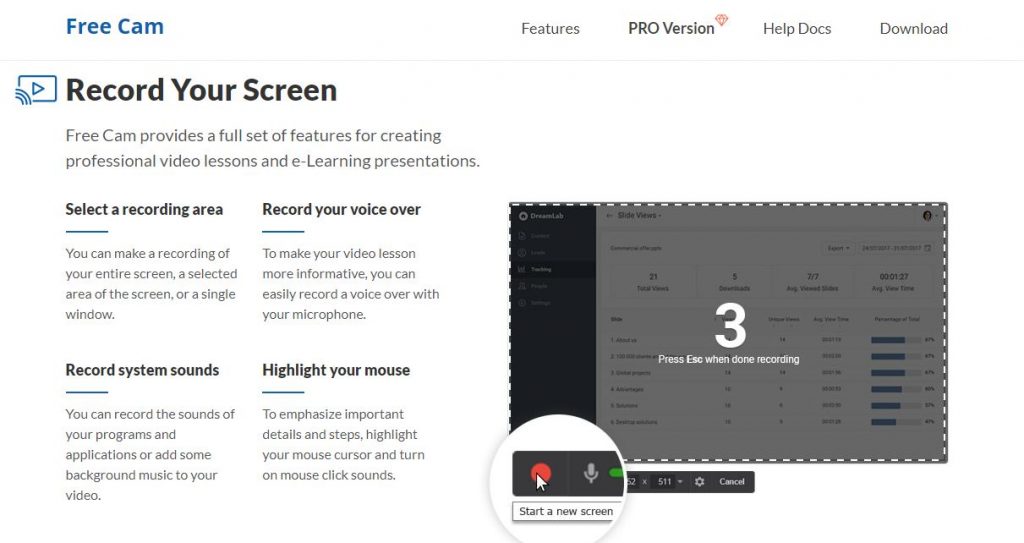 It is commonly used for eLearning presentations. It also has an inbuilt video and audio editor.
Some of the features of Free Cam are:
You can pre-define the recording area of the screen.

You can record your screen and audio at the same time.

Separate files for audio and video are created.

It supports a variety of formats. 

You get a basic video editor within the app.

It is free to use. 
CamStudio is a pretty ideal alternative to Camtasia. And just like Camtasia, you can record your screen and audio at the same time and produce a really interactive video towards the end.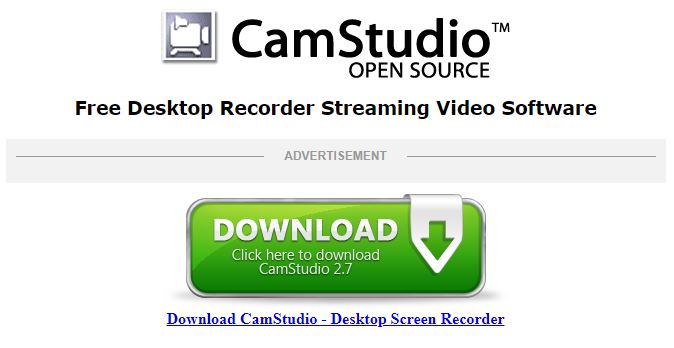 Of course, this program might not be able to match the features of Camtasia, but it still allows you to:
Add high-quality captions to your video.

Create videos for all the basic requirements.

Customize the quality of your videos as per the size of the video.

Available to download for free.
Note: CamStudio isn't available for Mac YET!
SmartPixel is a smart choice for you to get started with your screen recording as a beginner. It is one of the best programs for screencasting, screen recording as well as video editing.

You can record the audio from different kinds of sources while recording the screen in SmartPixel. I personally find it worthwhile if your budget is tight and all you want to do is get started somehow.
Here are some of the things you might want to know about SmartPixel:
This program supports all major video formats.

You might not get an intuitive video editing feature. 

You can record your screen for free. 

You can edit different types of files with this tool.
Developed in 2009, EzVid makes screen recording one of the easiest jobs.
The interface is user-friendly which not only is not easy to understand and use, but also doesn't lag your computer at all. It is considered to be one of the best free Camtasia Studio alternatives.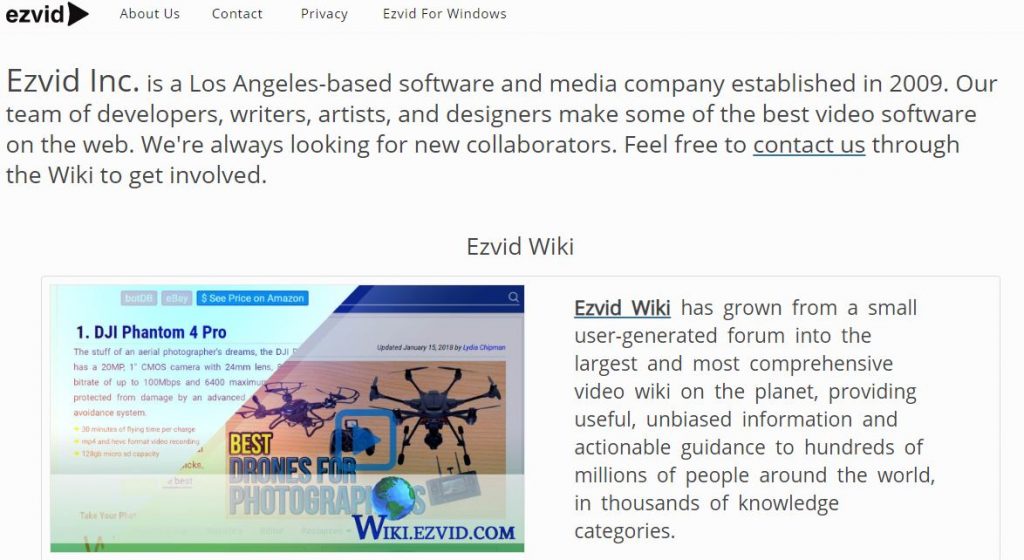 It comes in different categories that is perfect for making all kinds of videos.
Some of the prominent features of EzVid are –
Screen recording and video creation could be done in the same program.

You can also produce screen narration for your video.

You can also record and capture videos in HD and other video formats.

Available to download for free.
5. IceCream Screen Recorder
The IceCream Screen Recorder is one of the most famous and known Camtasia alternatives. 
It is available in two versions – Free and Paid. The paid version costs about 30$ which is a one-time payment.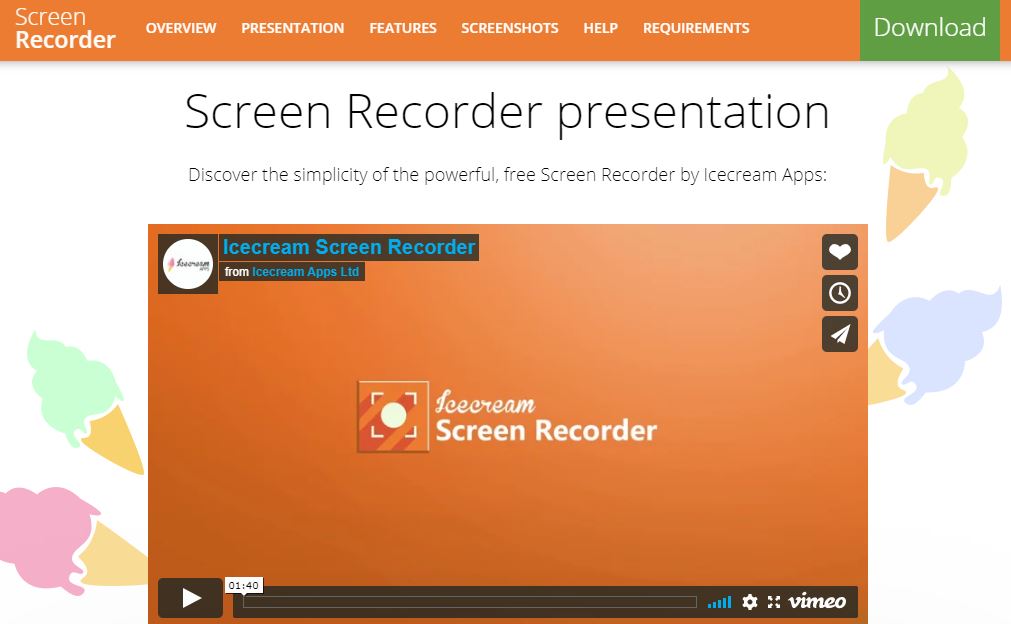 It is an advanced screen recorder tool that captures the entire screen of your computer rather than just a part. That doesn't mean you can't record a particular part of the screen, because you can!
This tool is usually used for basic purposes or for making video tutorials for different reasons. 
Some of the features of IceCream Screen Recorder are –
You can record videos in WebM, MKV as well as MP4 file format.

You can capture high-quality screenshots.

Audio and Video processing is available.

You can access all the previous videos and photos with the project history feature.
Bandicam is a widely popular Camtasia alternative. 
It is a very user-friendly software that comes free for Windows and is available globally.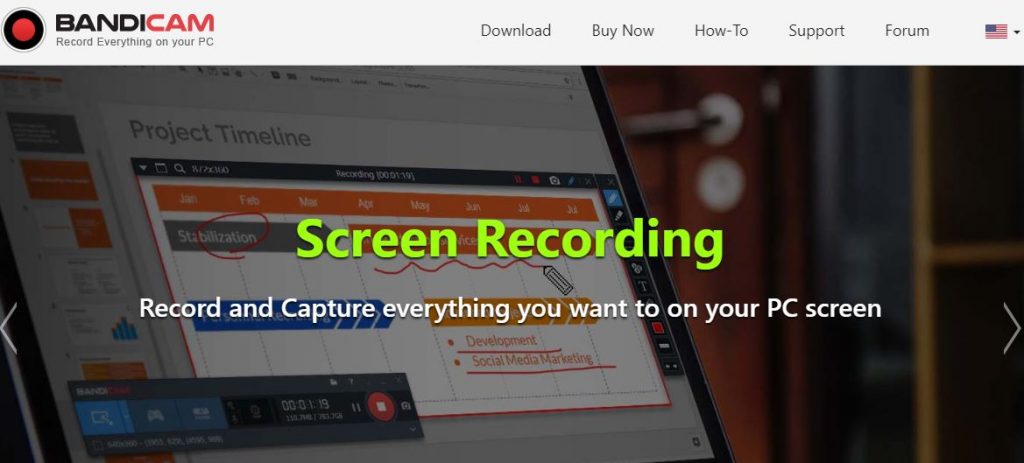 Bandicam allows you to record the whole screen and take screenshots at the same time. You can also use Bandicam to add mouse effects and animation to your recordings.
There are various recording modes like MP4 and AVI.
One of the best parts of Bandicam is that it uses the hardware acceleration to improve the screen recording process for you. 
Here are some of the features of Bandicam:
There are 2 versions – free and paid.

You can use it for screen recording as well as game recordings.

You can record the screen and voice at the same time.

Real-time drawing allows you to make tutorial videos as well.
As a part of eLearning solutions and other purposes, screen recording tools and programs are really important. 
Screen recording tools are probably one of the most important tools for video creators. 
Even though Camtasia is a great tool to use, there are a lot of instances when you can't buy it, maybe because of the price or compatibility.
If you know about some other camtasia studio alternatives that you use, why not mention them in the comments and let our readers try them out as well?